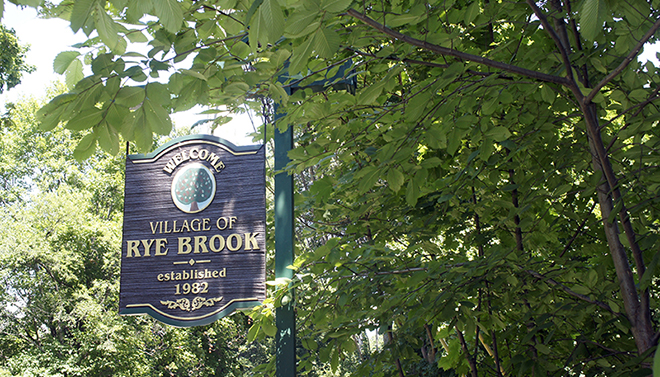 The Village of Rye Brook is replacing its public works and parks facility located at 511 West William Street on a lot that is located between West William Street and Ellendale Avenue. The original public works buildings, which are being demolished and replaced, dates back to the 1940's and no longer safely meets the needs of the community.
Public Works and Parks are responsible for the maintenance and repair of the Village's infrastructure that the community relies upon every day. Examples of responsibilities include: maintenance of roads; maintenance of storm drains and sewers, leaf collection, emergency road repair, snow and ice fighting, fertilizing, seeding and lawn cutting; cleaning catch basins, planting flowers and trees, repairing damages curbs, street sweeping, tree trimming, and maintenance of parks.
"Public works and parks staff are often the First Responders who are there until the emergency is over."
This new facility is essential to create a place where these important employees can safely and efficiently protect, maintain and enhance the Village for decades into the future.
We are very thankful for the community support of this important project.
If residents have any questions or concerns about this Project, please contact the Administration Office at 914-939-0111 or cbradbury@ryebrook.org