10:00am - 2:00pm
Westchester County Center Little Theater
198 Central Avenue, White Plains, Ny 10606
---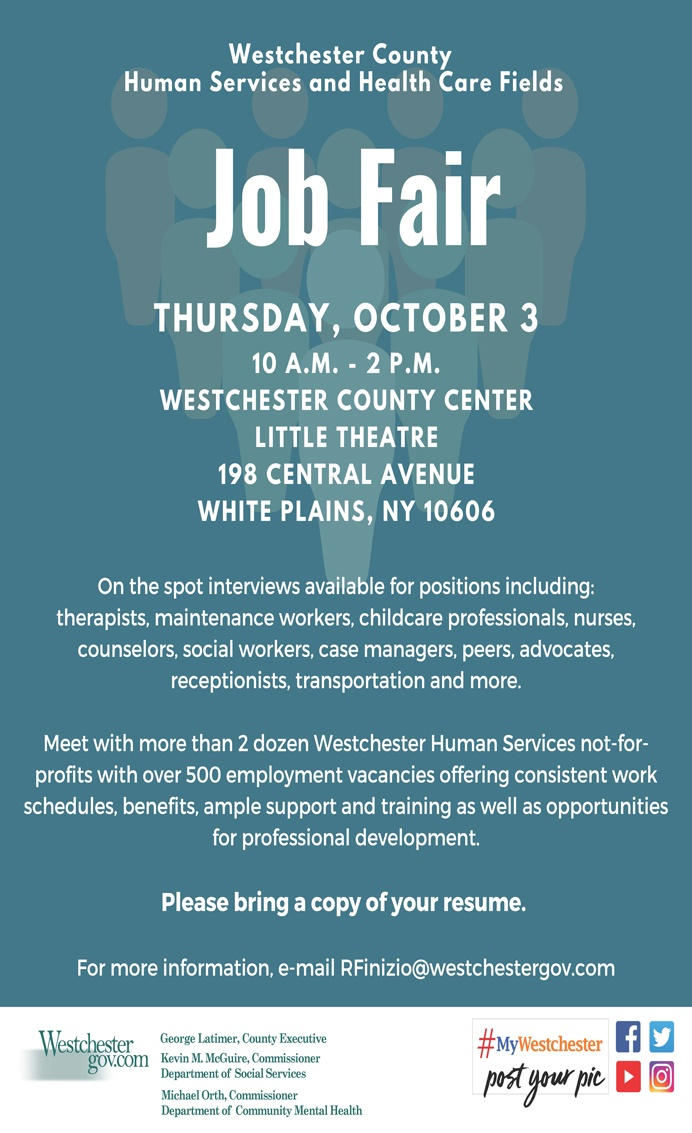 Westchester County
Human Services and Health Care Fields
Job Fair
On the spot interviews available for positions including therapist, maintenance workers, childcare professionals, nurses, counselors, social workers, case managers, peers, advocates, receptionist, transportation and more.
Meet with more than 2 dozens Westchester Human Services, not for profits with over 500 employment vacancies offering consistent work schedules, benefits, ample support, and training as well as opportunities for professional development.
Please bring a copy of your resume.