M&M Performing Arts Present: "Insignificant"
3:30pm
AJP Community Center
32 Garibaldi Place, Rye Brook, NY 10573
---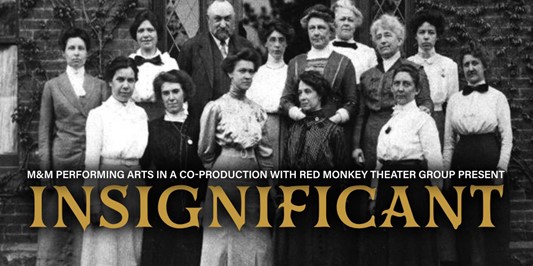 M&M Performing Arts Present: "Insignificant"
March 25 @ 3:30 pm
Rye Brook Senior Center
FREE
This program is sponsored by SPRYE and provided to the community through the generosity of the Knistrom Foundation.
M&M Performing Arts in a co-production with Red Monke Theater Group will present Insignificant. The play starts at Harvard University in the late 19th and early 20th centuries a group of women known as the "Harvard Computers" overcome prejudice, denigration, and opposition to change the course of modern astronomy and developed revolutionary systems to chart and measure stars that remain in use today.
Light Refreshments will be served.
SPACE IS LIMITED SO PLEASE RSVP TO MARIE JOHNSON AT 914-481-5706