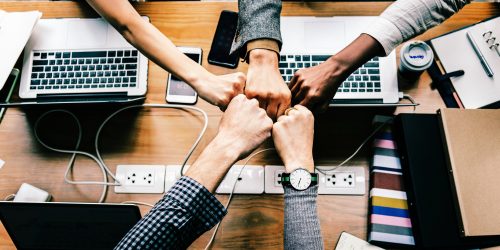 Chair
Mark Klapper
Members
Brian Wolther
Stephen Malkinson
Jeffrey Freedman
Lori Hecker
Pamela Jaffe
Paul Fagan
             Craig Rigano
More information on meeting schedules is available online.
The renaming of the Cable Television Commission as the Advisory Commission on Telecommunications reflects a refocus of the commission's efforts and the additional responsibilities assumed by its members. This includes the development and expansion of the web site, the addressing of cellular technology issues and utilization of our television studio and editing facilities.
The commission plans to work closely with the community, the Village Administrator and the Board of Trustees to help design a communications network to serve the community into the next century.
The commission meets on the first Thursday of every other month at the Village Hall on King Street.
What we do
The Rye Brook Advisory Commission on Telecommunications, formerly known as the Cable Television Commission, consists of seven community members. One of the commission's responsibilities is to act as a liaison between Cablevision of Westchester (the cable television company which provides service to our area), and the Village of Rye Brook and its residents. The commission is also charged with advising the Village on the development and application of new technologies. The Village of Rye Brook website is the responsibility of this commission.
In the past, the commission has been instrumental in:
- Revising the use of the Cable Access Channels to gain increased coverage for schools;
- Arranging for increased programming on the Government Access Channel;
- Assisting the Board of Trustees in cablecasting Village Board Meetings;
- Assisting community organizations in arranging for the cablecast and/or cable production of special events; - Producing video tapes for exhibition on the Government Access Channel; and
- Working with Cablevision to improve the program choices, service response time, and reception of the cable service to the residents of our area.