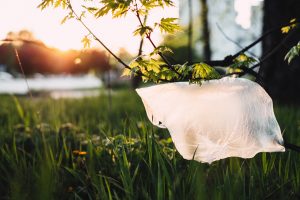 Under this legislation, single-use plastic bags carryout bags are not permitted with exceptions such as produce bags, dry-cleaning bags, etc. This local law defines a reusable plastic bag as having a thickness of at least 2.25mil. Also, this legislation requires stores to place a $0.10 surcharge per paper bag. The purpose of the surcharge is to discourage the reliance on single use bags and encourage customers to utilize reusable bags. The fee will be kept by the business in order to help offset expenses brought on by compliance with this new law.
This law requires food service establishments to provide plastic beverage straws solely upon request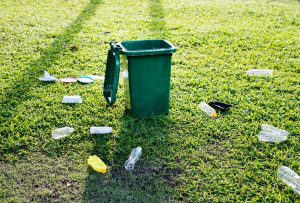 of the customer. For most businesses, this entails putting the plastic straws behind the counter. This would inform and hopefully encourage patrons on how they can reduce plastic pollution by not using a single use plastic straw. Paper straws and other biodegradable alternatives can remain on counters.
Under this legislation, food establishments are not permitted to sell or provide expanded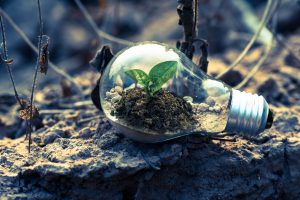 polystyrene plates, cups, bowls, cartons, and clamshell containers. Exceptions are factory-sealed shelf-foods, polystyrene-packaged meat, fish, or poultry prepared off-premise, and polystyrene-packaged raw eggs